WBS SOLAR PUMP NEWS--Application field of land pump
Share
Issue Time

2019/03/08
Summary
Surface solar pumps can be divided into DQB DJET and DCPM series,What's the difference between them?
It's just the difference of style Max head and Max flow rate.
Application field of Surface pump
Where can surface pump use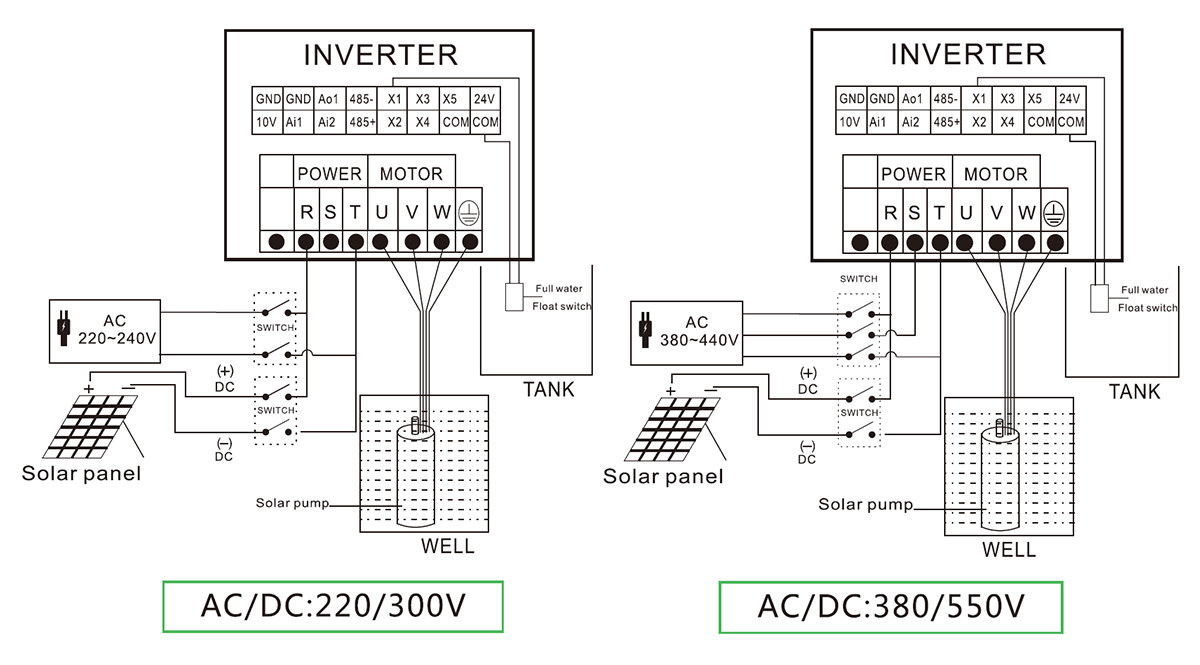 If you are a DC series pump, please connect the pump in the following way. Please connect solar panels to Power and pumps to Motor. This wiring diagram can not be used in DEEP WELL pump, other DC series pumps can also be applied。
Reminder R:positive electrode

S:No connection required
L:Negative pole
U.V.W.There is a display on the motor.
In order to ensure safety, it is necessary to connect the grounding wire.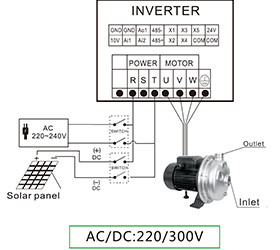 AC/DC dual-supply land pump should adopt the following connection mode. Please pay attention to the working voltage of solar water pump.
Attention:If the voltage is not suitable, the pump will not work and there is a risk of damage to the pump.How to match solar panels to support download or consult our customer service

Support services in Australia