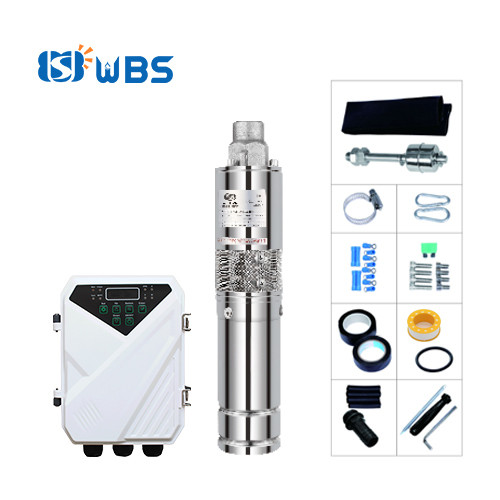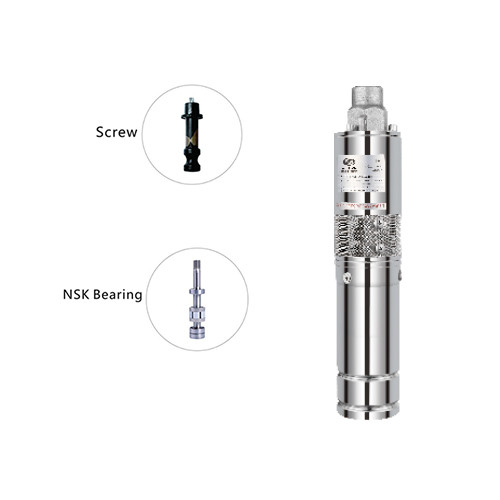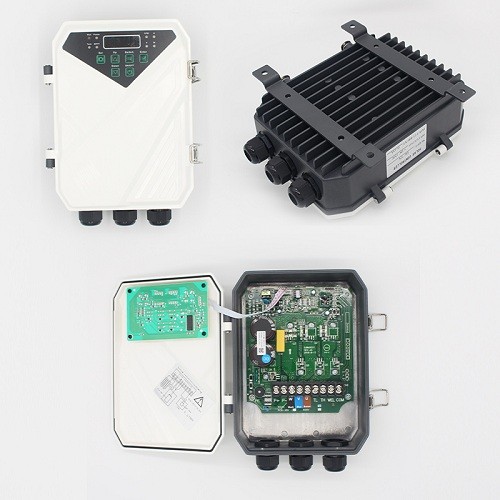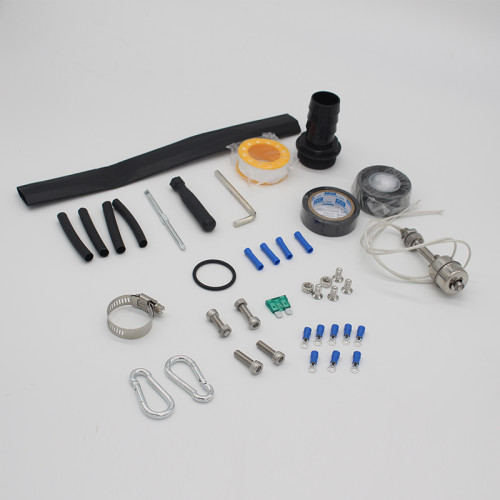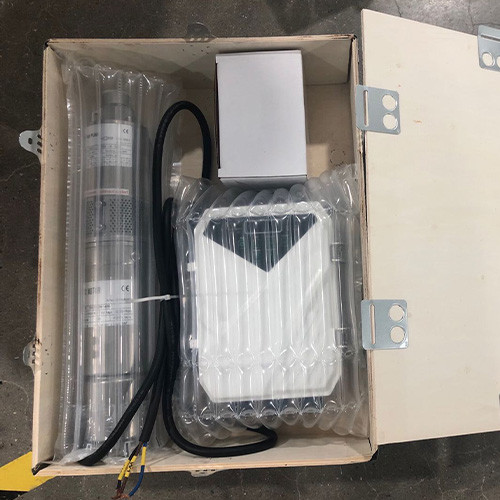 WBS Solar Submersible Bore Well Pump 3 inch Stainless Steel Screw Pump Australia Stock [3DSS Series]
Item specifics
Type

Helical Rotor Solar Submersible Bore Pump
Material

stainless steel
Package type

wooden case
Application

water supply system, small area irrigation
Pump Warranty

2 years
Description


Before you read(very important):
1. Free shipping in parts such as Australia and the United States. Additional shipping charges are required in other areas.
2. We have stocks for the long cable option in Australia stock. If you are in other places, you might need to wait for some time for manufacture.
3. Some models we have stock, we can ship within 2 days. But some might need time to manufacture.
4. We are looking for distributors. If you are interested, please contact me.
DSS 3-inch solar screw pump:

Its main features are low power, low voltage and large head. The maximum lift that the 72V 1100W power pump can reach is 180 meters. At the same time, this pump requires less solar panels and batteries, which also reduces the installation cost of the pump.

Its main application scenes are:

deep wells for household water intake, drinking water supply, and small area garden irrigation.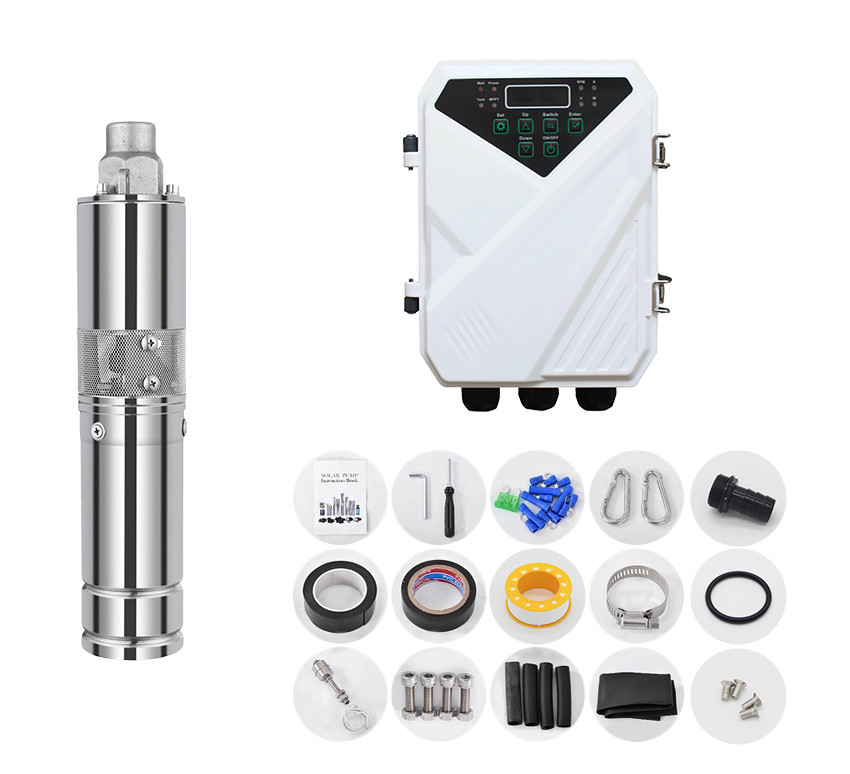 HOW TO CHOOSE A PUMP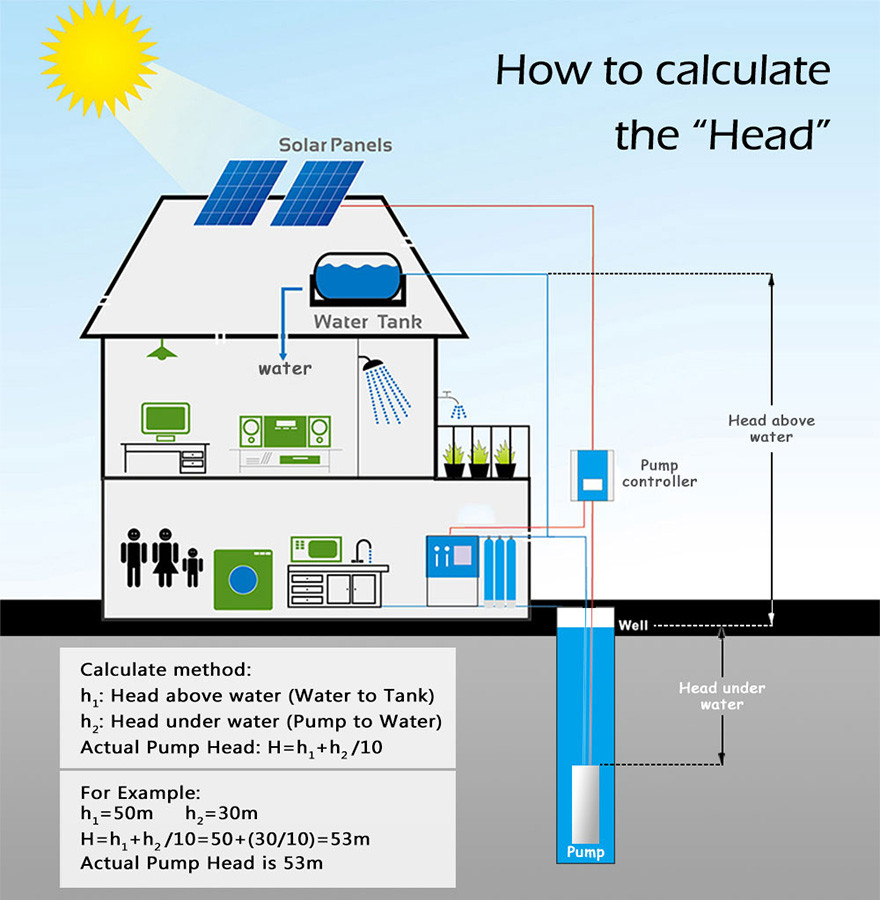 1.

Confirm your technical requirements

How deep is your well(bore hole)?

How far is the distance between the tank and well?

What are your requirements for the flow(L/H)?

2.

Compare your requiremt with our product

Calculate"Actual Pump Head" and find the proper pump with the right head.

Then you can choose the pump you want according to different flow and prices.
SOLAR WATER PUMP PRODUCT PACKAGING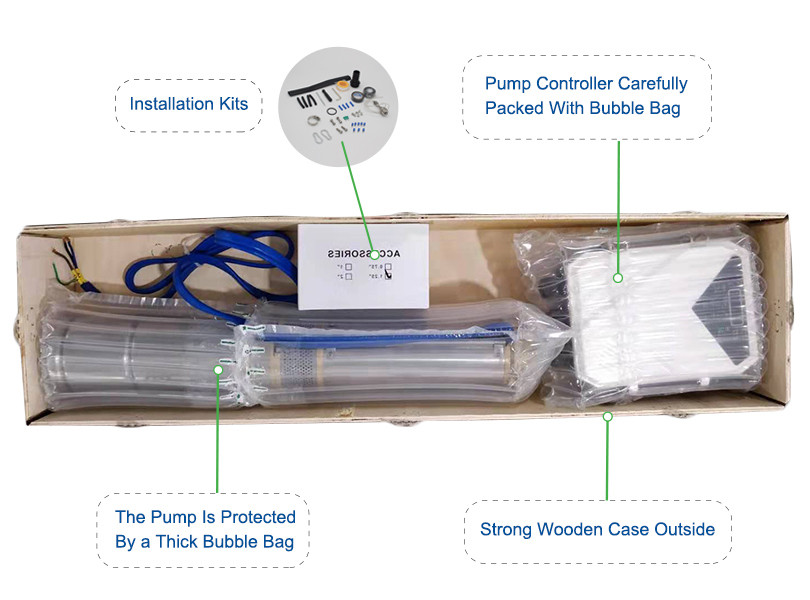 3. What we get for you(Package Include):

- 1 x WBS 3inch DC solar screw pump with one 2m cable

- 1 x WBS Pump controller with MPPT function

- 1 x Stainless steel float switch (sensor for tank)

- 1 x Pump outlet joint connector

- 1 x Splice kit for cable join

- 1 x Splice kit for waterproof

4. What You need to get by yourself: (Package DO NOT Include)

- Suitable solar panels. There're some suggestions in the instruction book.

- A stainless steel wire ( called safety cable) to hold the pump in the bore. If pumping water from a dam or river, a float set up required.

- Poly pipe from pump to the water tank. ( recommend 1 inch or over diameter poly pipe)

- Wire power cable (3 wires without earth). we recommend cable size at least thicker than the original cable in the pump.
SOLAR WATER PUMP PACKAGING PROCESS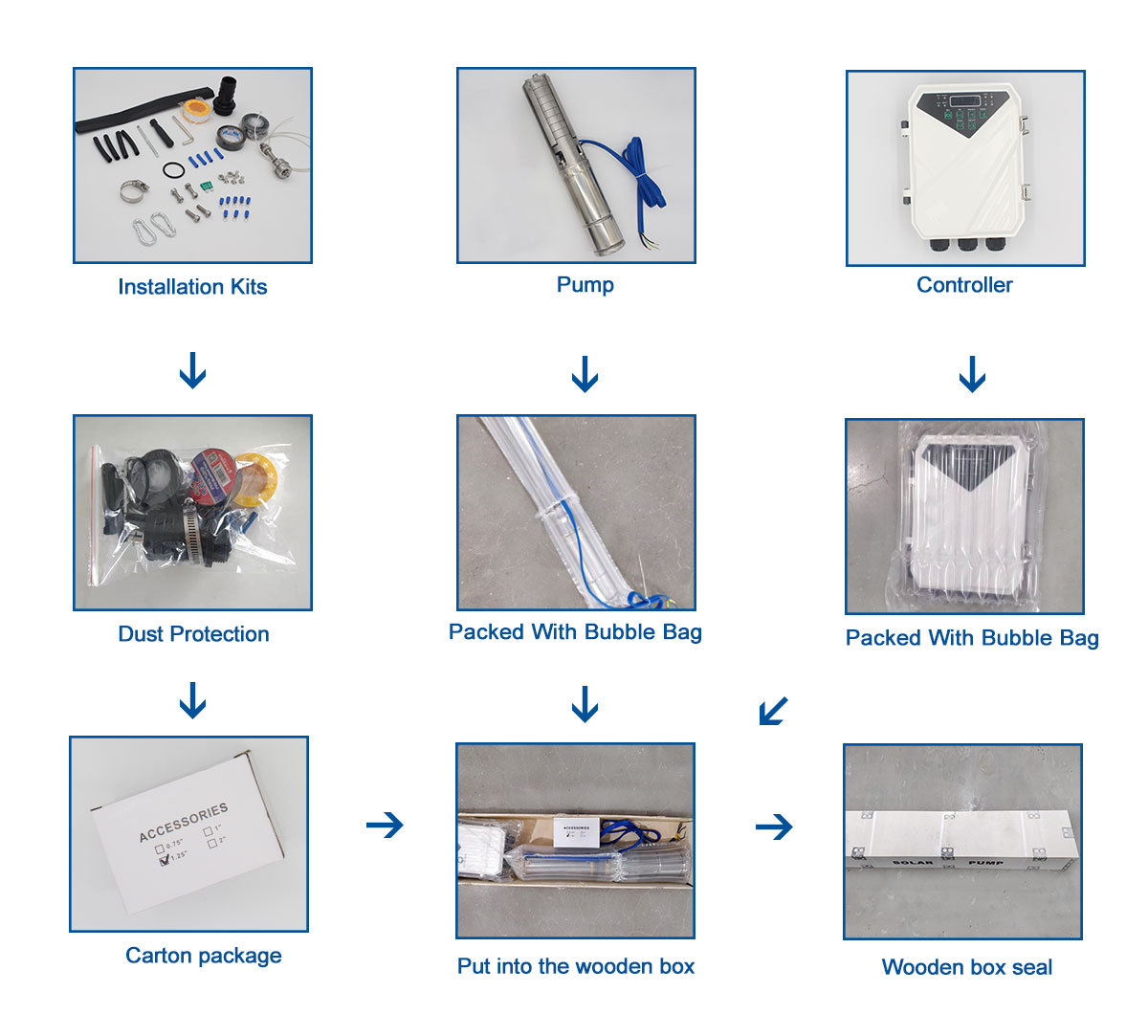 3 INCH SCREW SOLAR PUMP PARAMETER
SCREW SOLAR PUMP
Model
Power
Voltage
Max flow(m3/h)
Max head(m)
Outlet(inch)
3DSS0.5-28-12-80
80
12
0.5
28
0.75"
3DSS1.2-56-24-120
120
24
1.2
56
0.75"
3DSS1.2-77-36-210
210
36
1.2
77
0.75"
3DSS1.7-109-48-500
500
48
1.7
109
0.75"
3DSS2.0-150-48-750
750
48
2.0
150
0.75"
3DSS2.0-150-72-750
750
72
2.0
150
0.75"
3DSS2.2-180-72-1100
1100
72
2.2
180
0.75"
3 INCH SCREW SOLAR PUMP CURVE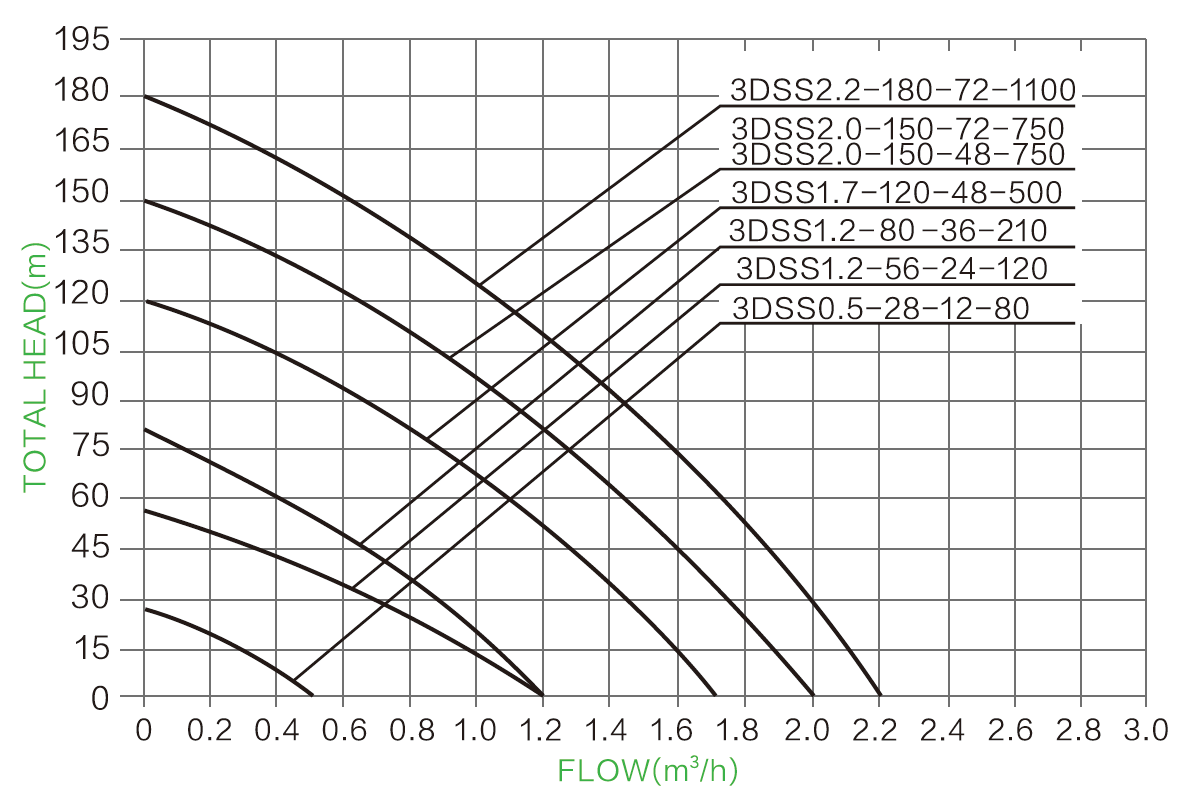 The solar PV system voltage needs to meet the voltage range in the figure below.
For example: The 3DSS0.5-28-12-80 model matches the solar panel voltage between 18V~48V.
HOW TO CHOOSE SOLAR PANEL
3DSS0.5-28-12-80

3DSS1.2-56-24-120

3DSS1.2-77-36-210

3DSS1.7-109-48-500

3DSS2.0-150-48-750

3DSS2.0-150-72-750

3DSS2.2-180-72-1100
CONTROLLER INTERNAL WIRING DIAGRAM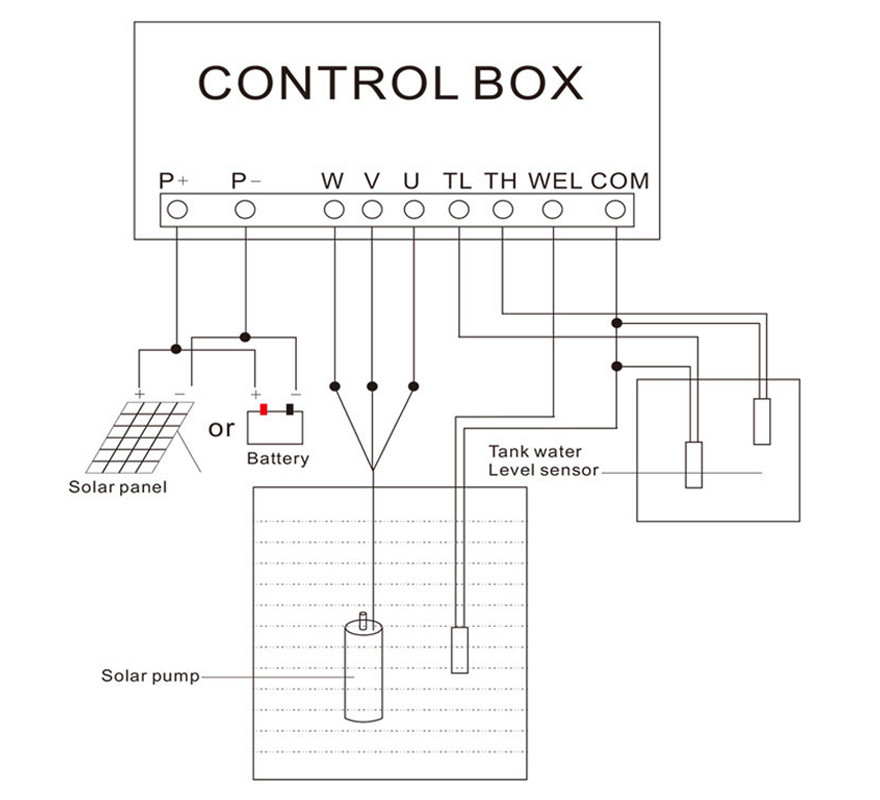 Shipping Policy?

Your item usually will be shipped within 1 business day once the full payment is confirmed. Every single item will be carefully packed......MORE

Where to ship?

We have three warehouses, Zhejiang, China and Houston,Texas, USA and sydney, Australia. We will arrange a warehouse closer to you to deliver the goods to you.

What if the product has quality problems?

Our water pump has a warranty period of two years and the solar panel warranty period is 10 years. During the warranty period, any quality problems caused by non-human factors were found. We will replace a new pump for you for free.

Can this pump be used for irrigation?

This pump is generally home. If you need irrigation and water consumption is not very large, you can also consider buying this pump. Specific circumstances can contact us for detailed advice.
Your pump is working very well.

model: 3DSS1.7-109-48-500

Max head: 109 m

Max flow: 1.7 m³/h

Power: 500 W

j******m

Your pump is very popular here. The pump I bought last time is almost sold out.

model: 3DSS1.7-109-48-500

Max head: 109 m

Max flow: 1.7 m³/h

Power: 500 W

s******e

The solar pump is working well.

model:3DSS1.2-77-36-210

Max head: 77 m

Max flow: 1.2 m³/h

Power: 210 W

j******n